First the Koi Boys took over The Voice and now more Kiwis are taking over in Aussie, this time on the X-Factor.
A Kiwi brother and sister duo has wowed the judges on the Aussie talent show, playing an acoustic version of Major Lazer's hit Powerful.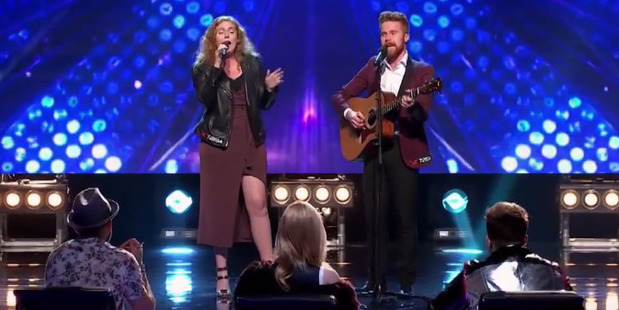 Isla and Finley Brentwood – better known as Brentwood Duo – are originally from Queenstown but now live in Melbourne.
They made headlines recently when they were featured on the soundtrack for the film Deadpool after actor Ryan Reynolds posted their cover of the Deadpool Rap on his personal Facebook page.
Warning: Explicit Language
They're already a hit on YouTube and regularly play at pubs, corporate functions and weddings around Australia and New Zealand.
X-Factor judge Guy Sebastian was floored, describing their voices as "insane", while fellow judges Iggy Azalea and Adam Lambert both looked notably impressed.
Brentwood Duo will appear on X Factor Australia when it returns to TV3 at 7pm on Saturday.