SAM Mordey could be the youngest riverboat skipper in the country.
The new owner of Whanganui's MV Wairua riverboat is just 23.
"I guess that's young to own a riverboat, I don't know. It is kind of a strange thing to own at any age."
A fascination for steam engines drew him to volunteer at the Waimarie riverboat centre when he was just 13. Within seven years he had gone from volunteer to staff member and had earned his skipper and chief engineer certificates.
Restructuring at the centre led to redundancy in 2013 and he spent the next few years working at Q-West boat builders, making what he says are now useful contacts, especially among marine suppliers.
He has taken over as owner and skipper of the MV Wairua from Dave McDermid, who along with others dug the wreck out of its silty river grave, and brought it back to life over a 19-year restoration period, relaunching in 2006. It is now 112 years old.
"Dave agreed to sell the Wairua as long as I guaranteed to keep it in Whanganui and to preserve its heritage.
"It was the only boat built for Alexander Hatrick and is a priceless piece of the country's history – it was State Highway One until roads started to be built."
Mr Mordey said he would keep the boat in Whanganui and as authentic as possible. "It is essentially the same as it has always been."
One exception to that is the diesel engine which he affectionately calls "Frankenstein's monster". The original steam engine now sits in the Whanganui Riverboat Museum.
"It's a huge responsibility to take on a project like this that for many people has been half their life."
The MV Wairua sails most days and does trips to as far as Hipango Park (full day), and also shorter trips such as its dinner and lunch cruises to Upokongaro. Its pre-Christmas charters are almost fully booked, with only two of the 27 sailings still available.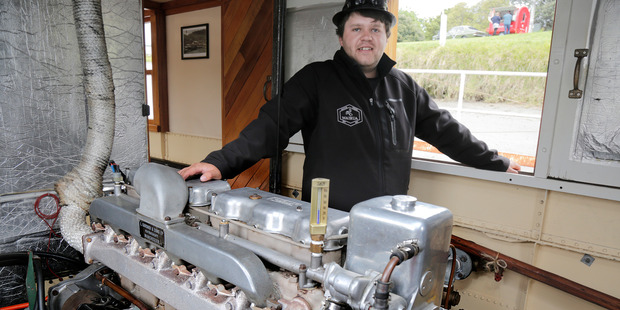 But sailing the boat is only part of the job. "It's also about getting people here. Whanganui is off the beaten track a bit," Mr Mordey said.
He's held talks with other operators about package weekends but said it was too early to be more specific.
"I have talked to accommodation providers to see if they can handle groups of 75 to 100 visitors at a time – and yes they can."
Working closely alongside potential rival riverboat operators was another goal. "I get on well with the Waimarie. It would be no good for anybody if we didn't. We are two vastly different services targeting different markets."
Mr Mordey said he was keen to look at joint ventures, new products and co-ordination of marketing. And he would like to see the Whanganui River with more boats on it. "The more the merrier."
During the off-months, when the MV Wairua is not sailing, Mr Mordey said he would continue his involvement with steam engine groups around the country, then maintenance on the boat, paperwork and marketing in preparation for the next summer season.
"The business has grown every year and I'm confident numbers will be up again this year. There's plenty of room for more boats, more operators, but we need to work together to bring the visitors to the city."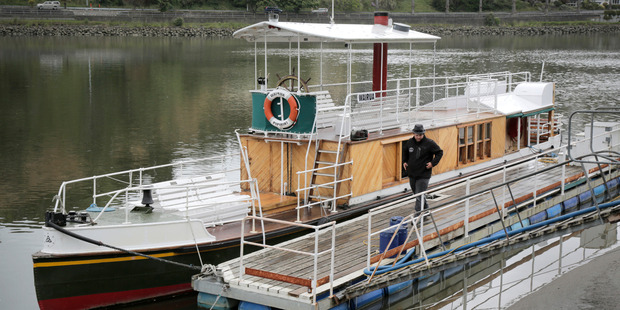 WAIRUA FACTS
+Built at Poplar London UK by Yarrow and Company. Wairua (Spirit) joined the famous Hatrick and Co Whanganui River Steamer fleet in November 1904 and was a pioneer of river travel above Pipiriki.
+Wairua has a unique form of propulsion that is known as tunnel drive or raised propeller boat. That means the propeller is located in a tunnel above the bottom of the vessel and the water is drawn up into this and then thrust out of the stern past the vessel's rudders. An early fore runner of today's jet boats. This enabled Wairua to work in very shallow water.
+Wairua was one of the vessels most used to carry settlers and supplies to the Mangapurua Landing, gate way to the famed Bridge to Nowhere settlement.
+Referred to as "Mr Hatrick's Motor Vessel Wairua" because Wairua is the only vessel operating on the Whanganui River that was built for Alexander Hatrick, founder of the Riverboat service.