A man has died after a motorcycle crash in the South Island, bringing the number of deaths to 12, the same as last year's holiday road toll.
The latest crash happened just before 6am near the intersection of Partridge and Shortcut roads in Cromwell.
The man died at the scene.
Diversions were in place and Shortcut Rd is closed between State Highway 8b and State Highway 6.
The road was likely to remain closed for some time while police investigate.
Senior Sergeant Ian Kerrisk said it was too early to speculate on cause of the crash.
Last year's holiday road toll was 12 dead from 244 reported injury crashes. With six days still left before the period ends on January 4, the country has already equalled that toll.
Holiday road crash victims
• A man died after a motorcycle crash in Cromwell at 6am today.
• A man died in hospital yesterday after the car he was driving collided with a milk tanker in Hawera.
• A motorcyclist died in a crash at Pukerau, near Gore on December 27.
• Teenagers Cole Troy Hull, Samuel James Drost and Lily Frances Moore were killed in a crash near Leeston, early Monday. The car was being driven at high speed by an unlicensed 14-year-old boy, when it became airborne and smashed into a macrocarpa hedge, narrowly missing a concrete power pole.
• Another motorcyclist died at the scene after a collision with a car on Napier Rd in Ashhurst, Manawatu, on Boxing Day.
• Tyler Te Ruru Ahurei Davis, 2, was run over in a driveway in Te Kauwhata on Boxing Day. The toddler died on a public driveway, which meant the death is included in the official road toll.
• Lower Hutt man Clifford Irving, 66, was killed in a collision between a motorcycle and a ute on State Highway 2 in South Wairarapa on Christmas Day.
• A double fatality on Christmas Eve claimed the lives of Sione Taumalolo, 11, and Talita Moimoi, 33, when the bus they were in crashed down a 100m bank in Gisborne.
• The first fatality of the holiday period was Myung Wha Lim, 83, who died after being hit by a car in Takapuna on December 23.
The official holiday road period began at 4pm on December 23, and runs until 6am on January 4.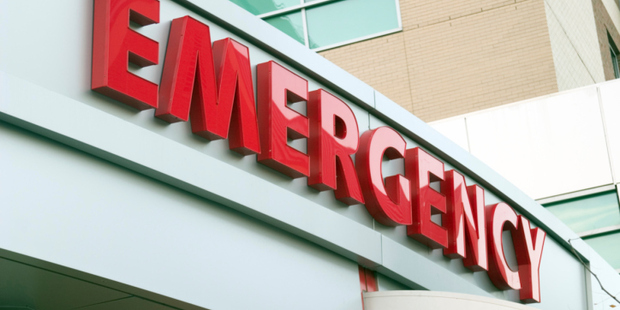 Could driverless cars be the answer to New Zealand's abysmal road toll?
Could driverless cars be the answer to New Zealand's abysmal road toll? What about median barriers on all major roads? Morgan Tait asks the experts what they believe could stop so many people dying needlessly on our roads.
This week, the Herald has investigated the impact – and cause – of the 66 fatal and 389 serious crashes during the last five Christmas and New Year road toll periods.
Using NZTA data, the most deadly holiday road crash spots were revealed as Hamilton's Te Rapa Rd, the roads surrounding Tauranga, and the outskirts of Christchurch.
The main factors in the crashes, also according to NZTA data, were losing control, speed, alcohol and drugs and inattention.
Experts have also stressed the impact of drivers' decisions to take risks and flout the law, and at times common sense.
Billions of taxpayers dollars have been spent on advertising campaigns and road upgrades, new laws have been introduced and penalties hardened for those breaking them, cars are safer than they ever have been.
More speeding tickets are issued each year, particularly during times of peak traffic volume like public holidays.
Yet New Zealand remains one of the most dangerous places to drive in the developed world, and the number of people convicted of dangerous of negligent driving.
So, what will it take for people to stop killing themselves, and others, while driving on New Zealand's roads?
Clive Matthew-Wilson is a road safety advocate whose ideas and suggestions are often more radical than those of the people making and enforcing the law.
He believes building median barriers down the middle of every highway in New Zealand could reduce the toll radically.
So too would removing trucks from the roads and instead investing in rail and shipping, which he said would be cheaper and more energy efficient.
"The government needs to start a five-year process of putting median barriers on all major roads and of removing long haul freight off public roads and onto coastal shipping and rail."
When asked for an opinion on these points, duty minister Nathan Guy did not address the questions specifically, but pointed to examples of government initiatives.
He named the Safer Journeys programme and a guide that had been issued to councils, NZTA and other road controlling authorities to help them make safety improvements or change speed limits.
Ministry of Transport land transport safety manager Brent Johnston said the introduction of alcohol interlock systems that disabled vehicles if the driver was intoxicated will be a big step forward.
"The government's Safer Journeys strategy takes a safe system approach, which recognises that while mistakes are inevitable, deaths and serious injuries are not," he said.
"The Safe System looks across the entire road system to improve safety – and while this includes making roads and roadsides safer, it also includes all of us as road users taking responsibility for how we drive on our roads."
National Road Policing manager Steve Greally said he was interested to see what improvements driverless cars could bring to the road toll.
His suggestion was backed by University of Waikato traffic psychologist Robert Isler.
"They are still very much in the future. I don't know whether there is something short term that will happen, but driverless cars will be a good solution in the long term."
The true solution, said Isler, was solving wider social issues to truly address what is underlying people's behaviour on the roads.
"Telling them they should drive slower with more education doesn't do the trick. People know that, but do it anyway. We need a much more effective way of addressing it.
"People being under pressure, I think, are the real problems. It's not different than any other social problem, you have treat the cause not the symptoms.
"We have to look after each other, help each other. It's about well being. Then you need to give them ways to help get over the issues.
"My concern is that we shouldn't get complacent. We should keep going on this – it's a really big issue."