Hugh Jackman is ready to hang up his Wolverine claws – but he's not going out without a fight.
The new trailer for Logan, the third and final Wolverine movie, is released today, and it highlights a bloody last go-around for Jackman and his formerly side-burned hero.
Set 25 years after the end of Days of Future Past, the new film finds Logan working as a limo driver in Texas trying to escape his past as his age, debilitating healing abilities and death-filled life catch up with him.
When Logan ends up in Mexico, he reunites with Professor X (Patrick Stewart) and they find themselves defending a young girl, Laura Kinney, from a group of Ravagers looking to get to her.
"She needs our help," says the Professor.
"Someone will come along," Logan, reluctant to return to his super-ways, replies.
"Someone has come along."
Logan combines the Old Man Logan comic storyline with that of X-23, a female clone of Logan's with similar abilities.
The appearance of X-23 was teased in X-Men: Apocalypse in a post credits scene, when vials of Logan's blood were taken away by the mysterious Essex Corporation.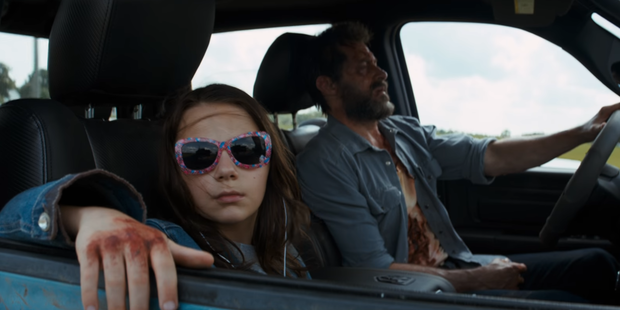 While the trailer packs in a lot of blood, with both Wolverine and X-23 killing multiple enemies with their claws, it also shows that it will mark an emotional end to Logan's story that started with 2000's X-Men.
"This is what life looks like. People who love each other, a home. You should take a moment, feel it. You still have time," Professor X says over the brutal violence.
It is the first Wolverine movie to have a R-rating, and comes after the success of fellow mutant movie Deadpool, which became the highest grossing R-rated movie of all time.
Logan co-stars Boyd Holbrook, Richard E Grant and Stephen Merchant.
It is released in New Zealand cinemas on March 2.