Thousands of fans turned out for New Zealand's first floating music festival – Flochella – and the NZ Bomb Comp at Great Lake Taupo yesterday, with the event reaching capacity by midday, three hours before it officially kicked off.
A capacity crowd of 4000 fans gathered in and out of the water for the free event, which was presented by ZM and featured rising Kiwi stars Theia, Maala, Jupiter Project and Mitch James.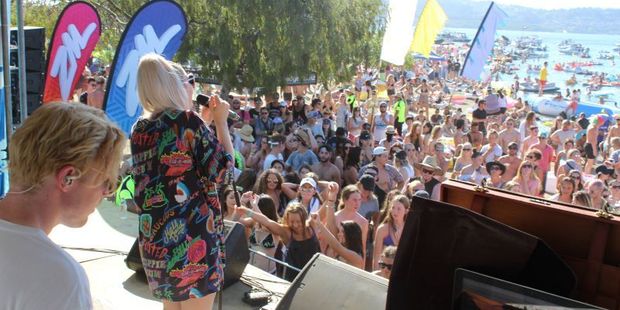 By 9am, more than a thousand fans were queuing for wristbands to the show, which officially began at 3pm.
Inflatables of all shapes, sizes and colours took over the lake, as fans made the most of the stunning weather and unique festival location.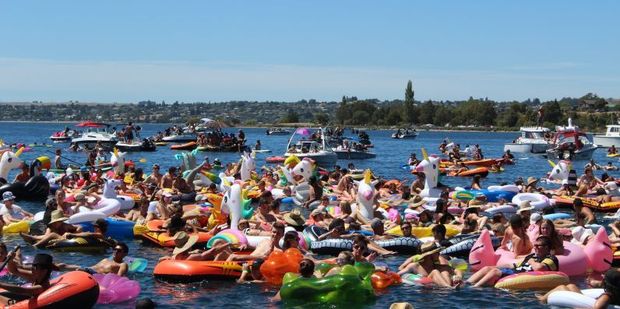 The event also featured the NZ Bomb Competition, which saw competitors jump from a 10m scaffold, while judges awarded points for their originality, style and form.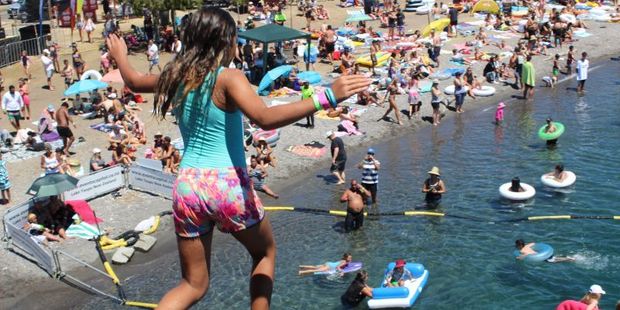 The day went off without a hitch, with no reported safety issues.
The Bomb Comp
Dozens made a splash at Lake Taupo on Saturday for the second NZ Big Bomb Comp.
The first jumper at Wharewaka kickstarted day two of the competition by climbing the scaffolding steps, jumping off and hitting the water at 10am.
Saturday saw a crowd of over 1000 people either take to the lake shoreline to watch the action, or float in the lake for a different vantage point, or to actually pop a big manu.
Taupo's own Ray Wilson decided 2017 was the year to enter.
He started the qualifying heat from the 10-metre board.
"I just want to see if I could qualify this year," he said. "I jumped last year, but didn't compete.
"This whole event is amazing. It's great for the town and nice and safe for the kids to enjoy, as well."
The 10m jump was the highest of the weekend. There were also 8m, 6m and 4m jumps. And there was a swing for everyone to have fun with.
Jumpers taking part came from all over the North Island, including Wellington, Hamilton, Napier and Auckland, and even overseas.
One jumper from America said she had never dropped a manu, before but couldn't wait to give it a go.
The Bomb Comp's final day is Monday. Action starts at 10am.
Check out some of the pics below