The world's most popular board game welcomes a dinosaur, penguin and rubber duck to its ranks while some of the old hats get the boot.
Monopoly fans cast more than four million votes this year to decide on the eight game pieces, from a list of 64 contenders, set to "pass Go" in the next generation of the game.
The winning tokens, celebrating World Monopoly Day tomorrow, are a tyrannosaurus rex, rubber ducky and penguin – a selection just as seemingly random as the original pieces – which will join the iconic Monopoly race car, top hat, Scottie dog, cat and battleship.
The wheelbarrow, boot and 82-year-old thimble have been axed by popular demand and will join the likes of the iron token in retirement.
Hasbro gave the public the chance to make their mark on the game by choosing their favourite pieces in The Monopoly Token Madness Vote, which ran from January 10 to 31.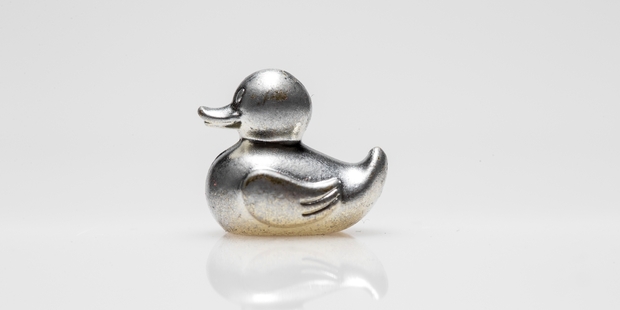 Other more "culturally relevant" items that were in the running included a hashtag, emoji, computer and a key, which possibly referenced American producer DJ Khaled's relentlessly positive Snapchats where he provides tips called "major keys" to living a successful life.
There are about 300 editions of Monopoly to date, the weirdest of which include the horse lover's edition, One Direction Monopoly, Sun-Maid Raisins collector's edition and a solid gold and jewel-encrusted game set. The new set will be rolled out from October 2017.