Apple has unveiled a range of new products including a cheaper iPad, larger iPhone SE and new colours for the iPhone 7 and 7 Plus.
The technology giant has released a red iPhone 7 and 7 Plus, which will be available on March 24 and start at $1199. The additional colour option is part of Apple's Product Red campaign, a range of red products for which Apple makes a contribution from every purchase to the Global Fund for HIV and AIDS programmes.
It joins a range that includes red cases, a red iPod shuffle, nano and touch, red Beats products and a red Apple Watch sport band.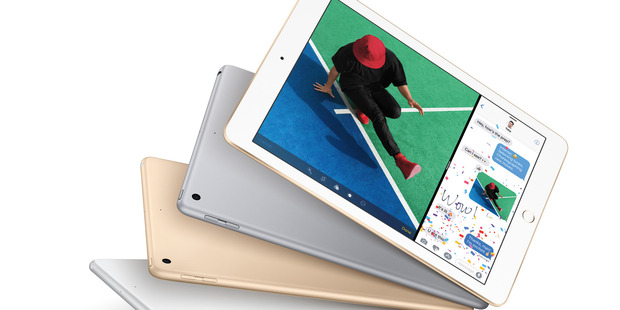 Apple also unveiled a cheaper 9.7-inch iPad, which starts at $539. The new iPad features a split screen mode and retina display.
As well as the new iPhone colour, Apple introduced 32GB and 128GB versions of the iPhone SE, which until now was available in 16GB and 64GB sizes. The low-end iPhone, released a year ago, is no longer available to buy in the original sizes.
The new hardware products came alongside the launch of an app called Clips, which lets users animate videos and photos to share on social media, and a range of Spring-themed Apple Watch straps.
Both the red iPhone 7 and lower-end iPad will be available from March 24. The iPhone SE is already for sale on Apple's website.