Earlier this month, it was announced that the "Travis Scott Meal" had been launched at McDonald's,
The meal consisted of a limited edition Quarter Pounder burger topped with bacon and lettuce, a Sprite, a side of fries and BBQ dipping sauce, which McDonald's described as being a particular favourite of the musician.
It marked the first time a celebrity's name had been featured on the the fast food restaurant's menu in 30 years.
In addition to the special meal, Scott also launched a line of McDonald's-inspired merchandise under his label, Cactus Jack, as part of their collaboration.
The line features items including a hoodie, denim shorts, a T-shirt and a sweater.
But the most exciting product of all has to be a body pillow designed to look like the world-famous McDonald's chicken nugget.
When the merchandise was launched, the three-foot long pillow was being sold for $90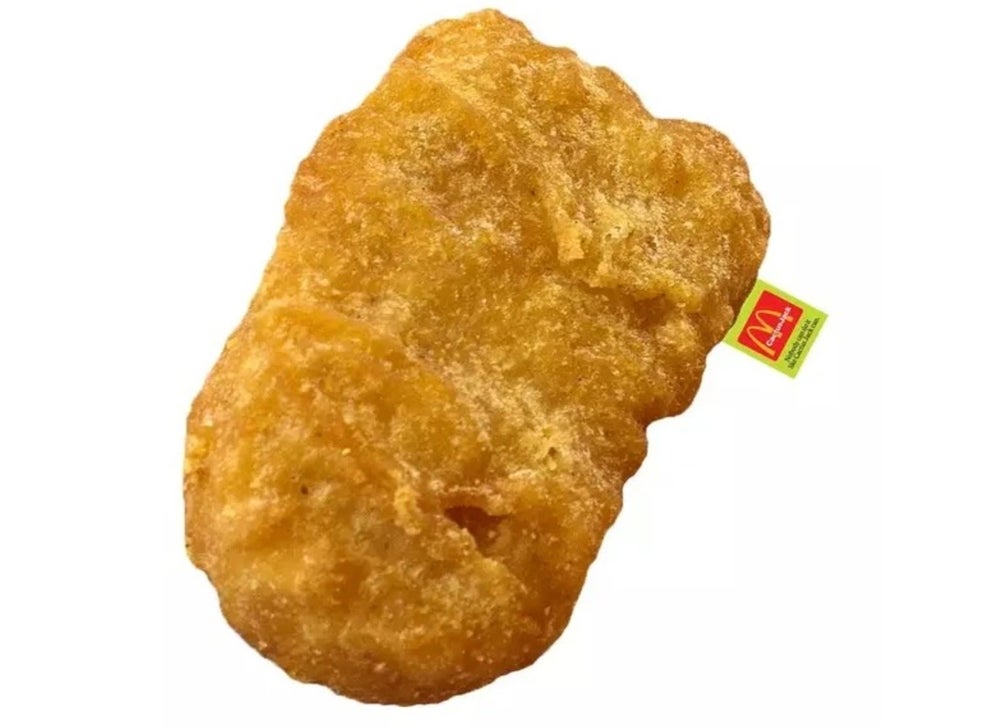 The collection of McDonald's-themed products proved extremely popular with consumers, as the entire range is currently sold out.
In a press release published by McDonald's on 9 September, it stated that the products manufactured in partnership with Scott will "only be available for a very limited time or while supplies last".
However, the firm added that people should "stay tuned for more drops in the coming days".
Several Twitter users expressed their excitement over the prospect of owning a chicken nugget pillow.
"If you think I'm buying a $90 body pillow shaped like a McDonald's chicken nugget ur [sic] absolutely right," one person said.
"Never knew I needed a Cactus Jack chicken nugget body pillow until today," someone else tweeted.