Hitting New Zealand theatres just in time for the school holidays, The Secret Life of Pets was such a surprise smash-hit at the American box office earlier this year that a sequel has already been greenlit.
It is the latest triumph from Illumination Entertainment, the company behind the Despicable Me and Minions films who are challenging Pixar's status as Hollywood's top producer of animated movies.
The concept driving The Secret Life of Pets is so simple it almost seems remarkable that it hasn't been done already on the big screen: it's about what our furry companions get up to while we're at work.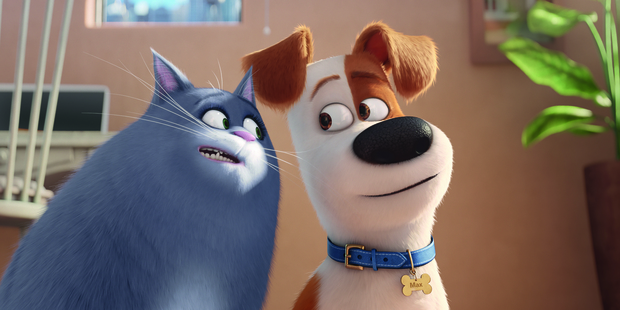 In this case, it's a group of pets living in the same New York apartment building, including a Jack Russell named Max (voiced by Louis C.K.), a pug named Mel (Bobby Moynihan) and a big fluffy cat named Chloe (Lake Bell).
Max's world is turned upside down when his owner welcomes another dog into their apartment: a shaggy Newfoundland named Duke (Eric Stonestreet). Their tustling ends up taking them and their friends on an adventure through the streets of New York, where they get mixed up with some pretty extreme 'discarded' pets led by a cute-but-crazy bunny rabbit voiced by Kevin Hart.
It's not hard to see why The Secret Life of Pets struck such a chord with audiences – it eloquently evokes the power of the unique unconditional love that animals have for their human roommates.
"I think the message of the movie is, we take for granted how much we love and rely upon our pets," Stonestreet tells TimeOut in New York. "And the movie does a great job of reminding us what an impact they have in our lives in that we're excited to come home and see them."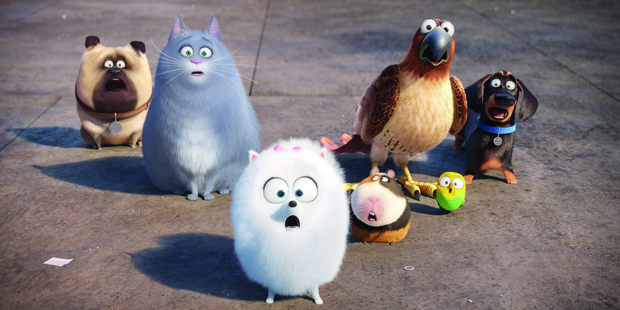 Stonestreet is still best known to audiences as Cam on Modern Family, and he says the success of that show allows him to make career choices based solely on emotion.
"[Modern Family Co-star] Ed O'Neill gave me very sage advice at the beginning, he's like 'Eric, we've got a great job here at Modern Family, so unless the job's better than this, or challenges you in a way that you wanna be challenged, don't take anything. Don't work. Just enjoy yourself'. For twelve, thirteen years before I got the show, I always wanted to do animation."
Stonestreet's co-star Lake Bell, who plays Chloe the sarcastic kitty, had some experience with voicing before this project came along, including writing, directing and starring in the acclaimed 2013 voiceover artist comedy In A World…, but is also excited to be involved in such a giant project.
"It was on my career bucket list to have a co-starring or starring role in an animated feature," Bell tells TimeOut. "I just can't think of anything cooler. It is the ultimate acting experience because you're not judged by what your physical façade is."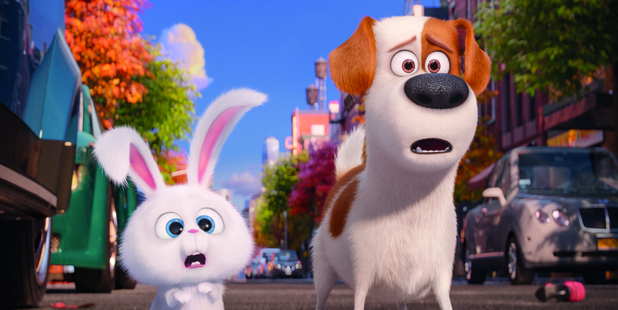 Like Stonestreet, Bell is a strong believer in the power of pet love.
"I work with the SPCA a lot, and now I have a daughter, we have dogs, she knows and loves animals, but just like learning how to be gentle, the simplicity of that even is an exercise that will take you through life."
"To have a pet is the first lesson in how to be loved, but also how to love in a world that's now so self-centered. We live in this bubble of technology and advertisements and things are flashed at us and animals just reconnect you to the earth. They're animals, they don't know anything about that shit."
LOWDOWN:
Who: Eric Stonestreet and Lake Bell
What: The Secret Life of Pets
When: In cinemas now