Clueless iPhone 7 owners have been destroying their new £600 ($1073)-handsets after watching a prank video advising them to drill a hole for their headphones.
Apple's slick new phone comes without a headphone jack, unlike any of its predecessors, as the tech giant encourages its customers to invest in wireless ear pieces.
The cruel but funny tutorial instructs iPhone uses to clamp their precious new mobiles in place before creating their own jack with a 3.5mm drill.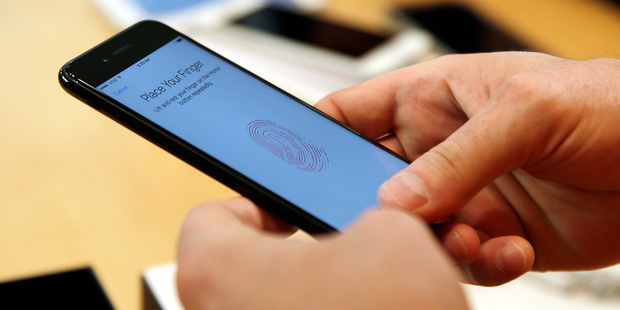 While the majority of viewers were not taken in by the wind-up video, which has been viewed more than 8 million times, some have been left scratching their heads after their destructive DIY adjustment made no difference.
James Ceja wrote: 'I tried this and ended up with display destruction and it not working… I really committed the biggest mistake of my life by watching the his video.'
David Iriarte posted: ' A friend of mine told me it worked for him, but my iPhone won't turn on after I drilled the hole for the jack. I checked and it was the 3.5mm drill, so I made no mistake there! What happened? Any of you have the same problem?'
Toekneechair said: 'Ok I am sure it's in the comments somewhere but my friend told me to ask what size drill bit am I supposed to use? Also I don't have that clamp thingy, can I or my friend hold it while we drill. I don't want to ruin my phone. Thanks for all the help guys…'
Sean Solomon posted underneath the video: 'I don't know what I was thinking. I actually drilled about half way and realised that this is retarded and you were f****** we me. Now what to I do?'
However, instead of clearing up the confusion and rushing to their aid – other posters have sarcastically offered unhelpful tips to their stricken friends.
Mark Johnson wrote: ' Since some people are still having issues, a bit of advice. The guy seems to have missed the part about cleaning the phone after drilling.
'In order to clean out the 3.5mm socket of debris from the drill you need to soak the phone in soapy water for around 15 minutes so all the drill shavings are loosened. Then give the phone a shake once you're done. Hope this helps someone. ;-)'
While a poster called ninjapleaz wrote: ' If you want me to tell you how to fix it, just reply to this comment with your credit card number, expiration date, and three digit code on the back… and I'll tell you how to fix it.'
Michael Wilson wrote: 'The amount of people that thought this is real, is worrying for the human race.'
It did, however, leave many aghast that anyone had been taken in by the bizarre prank.
Michael Wilson wrote: 'The amount of people that thought that this is real is worrying for the future of the human race.'
If iPhone users do want to listen to their favourite tunes – without damaging their new headsets – they have to use a special separate adapter that comes with the phone.
It will also be possible to use wireless Bluetooth headphones, or those that are equipped with Apple's Lightning connector – the same connector that the tech firm uses on its charger.
However, if buyers do upgrade to headphones equipped with a Lightning jack, they won't be able to use these with any non-Apple devices.
Apple claims the port, which was located on the bottom edge of the previous model, was ditched in order to free up more space for internal hardware.
The removal of the headphone jack has proven controversial among fans with many complaining at the need to fork out on further new accessories for a phone that already costs £599 for a 32GB version, £699 for a 128GB, and £799 for a 256GB
iPhone 7 at a glance
• New gloss black and black colours
• Faster A10 processor
• iPhone 7 plus now has a wide angle and a telephoto lens
• New Retina HD display is 25% brighter
• Now water and dustproof
• Home button has force feedback
• Stereo speakers at top and bottom with double the volume of previous version
• New wireless AirPod headphones available as an extra
• No headphone socket – but adapter and lightning EarPods will be in every box
• Boosted battery life Apple claims could add 2 hours