A Wellington skier is critically injured in hospital after an accident on Mt Ruapehu which Peter Hillary witnessed from a chairlift before rushing to assist with the rescue. Hillary, the son of Mt Everest conqueror the late Sir Edmund Hillary, was riding the Giant chairlift at Turoa ski area above Ohakune on Tuesday when Thomas Dobrisek crashed into a rock, cartwheeled up to 20 metres before landing in snow. On the chair with Hillary were Tongariro Ski Club colleagues Paul McAlister and Linsey Churton. They had enjoyed several runs on nice snow in sunny conditions when the disaster unfolded just before 11am .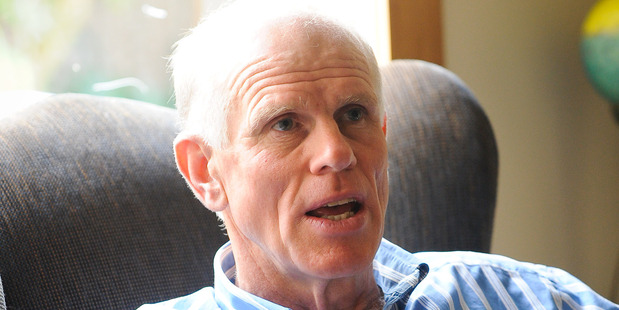 McAlister saw Dobrisek, originally from Austria, coming out the end of Raceline, a "black diamond" run for advanced skiers on the northern side of the chairlift.
"He was coming through at a reasonable speed, not too fast, and he hit this rock.
He probably travelled 15 to 20 metres cartwheeling over rocks and then he didn't get up.
"I pointed it straight out to Peter and Linsey. We kept watching to see whether this chap was going to get up. He didn't get up so we made a plan. Me and Peter would ski down and Linsey would inform the Ski Patrol.
"I hurtled down and Peter hurtled down. I got to the guy first. His face was head down in the snow. He was unconscious and not breathing. I cleared the airways and Linsey arrived. We put him in the recovery position and he started breathing.
"The ski patroller showed up. We all assisted and got him into the sled and got a neck brace on him."
The injured man was put on oxygen, taken down to the medical centre at the base area and airlifted about midday on Tuesday to Waikato Hospital, where he remained in the intensive care unit last night.
On Dobrisek's Linked-in page, he is described as a mechanical engineer, machine fitter and toolmaker at Flight Plastic Packaging, a firm in Wellington and Wairarapa. He is also an expert paragliding pilot, holding a tandem pilot's licence.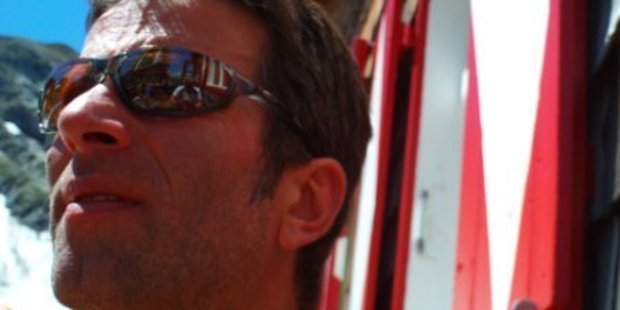 Peter Hillary, 61, who has twice summited Mt Everest, the world's highest point and first climbed by his father and Tenzing Norgay in 1953, said of Tuesday's rescue: "We did what we could and we hope he will recover okay. He was clearly having difficulty breathing.
"It was very alarming to be there and find him in the condition he was in."
McAlister, the custodian of the Tongariro club's Ohakune lodge, understood Dobrisek's relatives in Austria were being notified.
"He's got a big fight ahead of him; he really hurt himself."
He said Dobrisek was wearing a helmet.
"The problem was a large rock on the trail out of Raceline which had a two-foot-long [610mm] hole in front of it which threw him off balance and into the rocks. Myself and Peter filled it in with large chunks of ice as it was dangerous for all skiers as you have to speed to get back."
He said the accident showed the hazards of spring skiing, when the snow starts melting away, particularly around rocks. "The bottom of the mountain now, it's fairly marginal, with quite a few rocks.
"This guy is an expert skier and he still came adrift."
Ruapehu Alpine Lifts chief executive Dave Mazey said rocks were just part of the natural landscape on the mountain, like trees on North American skifields.
Last week, a 15-year-old solo snowboarder escaped injury despite falling into an 8m-deep melt hole in the snow outside the western boundary of Whakapapa ski area. Ruapehu Alpine Rescue Organisation members hauled him up on a rope.
In November 2008, a woman died at Turoa after falling 15m into a waterfall hole and suffering a head injury. She was snowboarding in the Organ Pipes, an advanced area near the field's northern boundary.