Tostee, 30, made abusive comments about women he boasted of having sexual exploits with on social media, and had freaked one other young Tinder date on his balcony, who had then fled his flat.
Those facts and Tostee's self-confessed binge drinking problem were not told to the jury in his murder trial. Tostee was acquitted of all charges.
Tostee's secret life and his chequered past can now be revealed, including the fact he has admitted to police that he engages in "dangerous" behaviour while intoxicated.
The Gold Coast carpet layer, who called himself "Superhero" on Facebook and boasted of having dozens of women back to the apartment where Wright died, confessed his drinking problem started when he was 17 years old.
In one handwritten note penned in his jail cell in a bid to get out of prison, Tostee admitting to "drowning myself in alcohol".
In the weeks following Warriena Wright's death and before his arrest for murder, Tostee was still active on social media and boasting about the 150 women he'd met on Tinder.
Just a month before Wright's fatal fall from the 14th floor balcony of his luxury Surfers Paradise apartment, Tostee was describing another date in the same location.
He told her he was a builder, that he had wealthy parents and that he was named after Clark Gable from Gone With The Wind.
Writing on body building forum bodyspace.com as "GT", a man who reportedly was Tostee wrote:
"Had a 21 year old Tinder date come over for drinks, we're getting along fine, start kissing, feeling each other.
"She's small so I go to hug and lift her up and take her inside from the balcony but she totally freaks out, mumbles something about getting back to her parents and bolts out the door.
"Deletes me off both Tinder and FB. Maybe I acted too abruptly and snapped her out of her little lust-trance by manhandling her."
GT also posted on bodyspace.com a message describing women as "young sloots".
Earlier posts had him saying he, "banged two girls tonight. First one was 4/10 not worth mentioning didn't look like her pics and I couldn't even finish".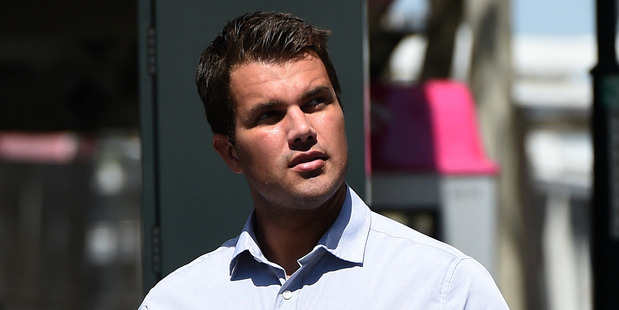 What none of his Tinder dates knew is that Tostee had taken to social media after his other method of picking up women had been curtailed.
Tostee had been a regular on the Gold Coast's party strip and often visited nightclubs such as Crazy Horse, Cocktails, Club Liv, Bourbon Bar, Players, Alive, Vanity and Sin City.
But Sin City manager Ty Davidson told news.com.au that he had banned Tostee because he targeted young women who had complained that he had been "creeping them out".
By the time Warriena Wright had hooked up with Tostee, he was already facing police charges on separate incidents committed while he was heavily intoxicated at around 3am.
On January 27, 2014, Surfers Paradise police were flagged down by a tuktuk driver who claimed Tostee had run away without paying.
The officers found Tostee at a nearby convenience store, buying chocolate and "using obscene language".
When Constable Leigh Hurley approached Tostee, the officer was allegedly told twice to "f*** off"'.
Police charged Tostee with public nuisance and obstruct police, but the charges were later dropped.
Two weeks before Wright's death, police detected Tostee at 3am across the NSW border.
Tostee had been attending the Splendour in the Grass music festival in Byron Bay and was driving home.
NSW Police saw a Ford Falcon travelling without numberplates on the Pacific Highway at about 150km/h and commenced a pursuit that reached speeds of almost 200km/h.
Police threw spikes onto the road, but Tostee continued to drive on his tyre rims until sparks flew and he finally came to a halt at Currumbin.
While he was on bail for the murder charge against Wright, Tostee pleaded guilty to charges from the driving incident and was jailed in NSW for six months.
Not long after Tostee developed his binge drinking habits as a teenager, he was uncovered as the mastermind of a forgery scam which netted him and two friends $30,000.
The trio made and sold fake 18+ ID cards to underage schoolies so they could gain entry to hotels.
Detectives were impressed by 18-year-old Tostee's skilled artwork and the impressive forgery he had made of a $50 note.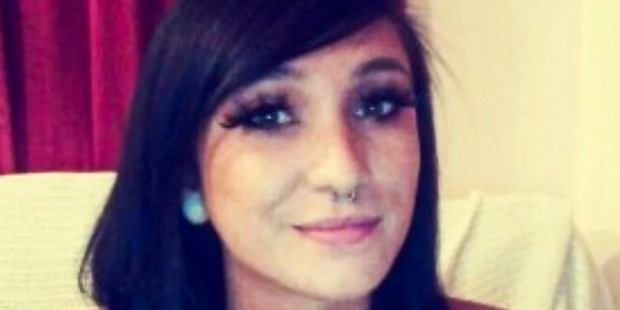 A Queensland judge recorded no conviction against him on charges of possession of a counterfeit instrument and making counterfeit money, but warned him to use his exceptional artistic talents for good purposes.
In 2011, Tostee was fined and disqualified for ten months for driving while intoxicated.
While on bail awaiting trial for murder, Gable Tostee has been on strict conditions of not consuming alcohol, observing a curfew and staying off certain social media sites like Tinder.
He has lived at his parents, Gray and Helene Tostee's home in a gated community in Carrara, west of the Gold Coast tourist strip where he once frequented the nightclubs.
Tostee, who changed his name to Eric Thomas, had continued to post on Facebook where his occupation had gone from "Superhero" to "Witch Hunt".
The Facebook posts were pictures of him playing golf and mostly inoffensive comments.
But just a few months out from facing his jury Tostee, or a person using his profile could not resist bragging about his sex life.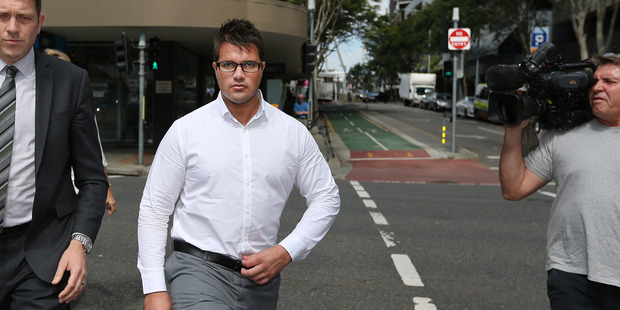 "Eric Thomas" boasted that he's had sex with 260 women. A couple of weeks later, in late July this year, the same profiler posted on the Blokes Advice page.
He asked other men to give him some words of wisdom on how to approach a woman he matched with.
Her profile said she was only on the app to make new friends and that she had a boyfriend.
A person claiming to be Tostee or Eric Thomas commented and said "she's looking for attention/validation end of story".
On August 11, 2014, just three days after Wright fell from his balcony, Gable Tostee posted three messages on bodyspace.com stating his innocence.
At 10.21am, he wrote on the forum, "I've been advised not to go into details but all I will say is that I absolutely did NOT cause this girl to fall and that I am devastated about what happened to her".
11.18am: "Fact is I've taken home probably about 150 girls from clubs over the last few years. When you go out often to the same places and get drunk and talk to girls you're bound to get noticed and hated on, and people gossip.
"Eventually it turns into Chinese whispers where people have a completely false impression of you.
"Most people who know me have been completely supportive, it's those who don't know me at all who assume the worst."
Thirteen minutes later, at 11.31am, he added, "My reputation has already been destroyed without me saying anything at all. It's nothing I haven't already posted in this thread, but that's all I have to say for now."