The central North Island's driftwood sculptor Jack Marsden Mayer is going for a hatrick with a triceratops.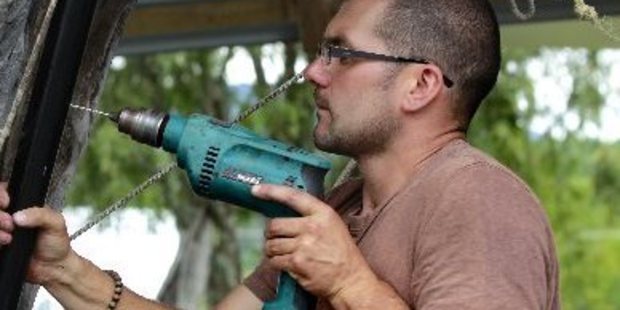 The artist has won the People's Choice Award at the NZ Sculpture OnShore event in Devonport for two years running now.
In 2014, his 5m humpback whale scooped the prestigious award and he won the previous year with his elephant sculpture "Kashin."
NZ Sculpture OnShore is a biennial event held at Historic Fort Takapuna on Auckland's North Shore, with proceeds from each exhibition donated to Women's Refuge.
Originally from Manchester, England, Mr Marsden-Mayer moved to Whanganui from Ruapehu in 2014 to set up his Gonville studio where he creates his award winning driftwood sculptures.
Whanganui people will know his moa outside the i-site, his kunekune pig at the Sarjeant Gallery and probably noticed his dragon head on the side of his studio as they drive down Heads Rd.
The triceratops is not the only dinosaur that will be leaving Whanganui on a trailer soon.
A raptor sculpture is heading to Tauranga for the New Zealand Garden and Art Festival where Marsden-Mayer will be a guest artist.