Terrified of spiders? For the love of God, do not watch the above video.
Horrifying video footage has emerged of a giant huntsman spider making its way through a household.
But what's especially terrifying is what it appears to be clinging on to.
Yep, that's a dead mouse. Or perhaps a dead rat. Either way, it's dead and disgusting.
Jason Womal, from Mackay in Queensland, captured the footage at a neighbour's house as he was leaving for work on Sunday morning.
"So I am just about to leave for work about 00:30 and me neighbour says 'You want to see something cool' and I say 'Hell yeah'. So we proceed to his place and he shows me this. Huntsman trying to eat a mouse," Mr Womal wrote in the Facebook post.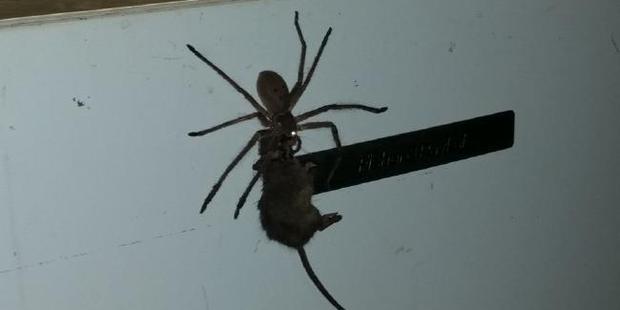 The video has been watched more than four million times since it went up yesterday, with more than 85,000 shares.
Welcome to Australia, everybody.