A weather balloon with cameras attached has captured a stunning view of Central Otago from the sky.
NIWA's Lauder atmospheric research station technician Wills Dobson released a weather balloon with a couple of GoPro cameras attached, posting the result on YouTube on Tuesday.
About 46 minutes after the balloon's release, it is in the stratosphere, capturing some incredible footage above New Zealand's South Island.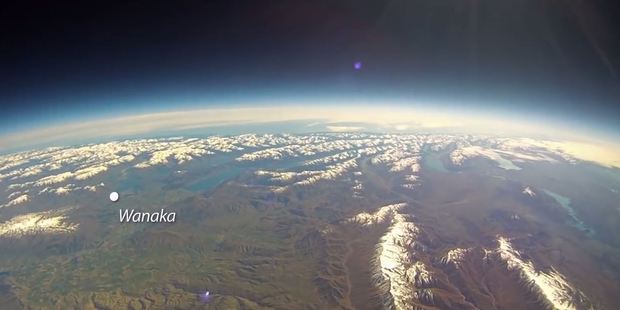 From 27 kilometres above the region, viewers can see snowy mountains, Lakes Wanaka, and Hawea, and Twizel.
The Lauder station specialises in measuring CFCs, ozone, UV levels and greenhouse gases.
Clear skies and geographical isolation makes its location – 35 kilometres from Alexandra – perfect for observing atmospheric chemistry and radiation.