Recent news from Mt Ruapehu has tended to the negative with reports of the ski field operating company Ruapehu Alpine Lifts going into liquidation and a $5 million Government bailout to rescue the winter season for skiers and business owners alike.
But it's not all been bad news for the mountain this winter, with good snowfalls bringing visitors and an economic boost to the central plateau.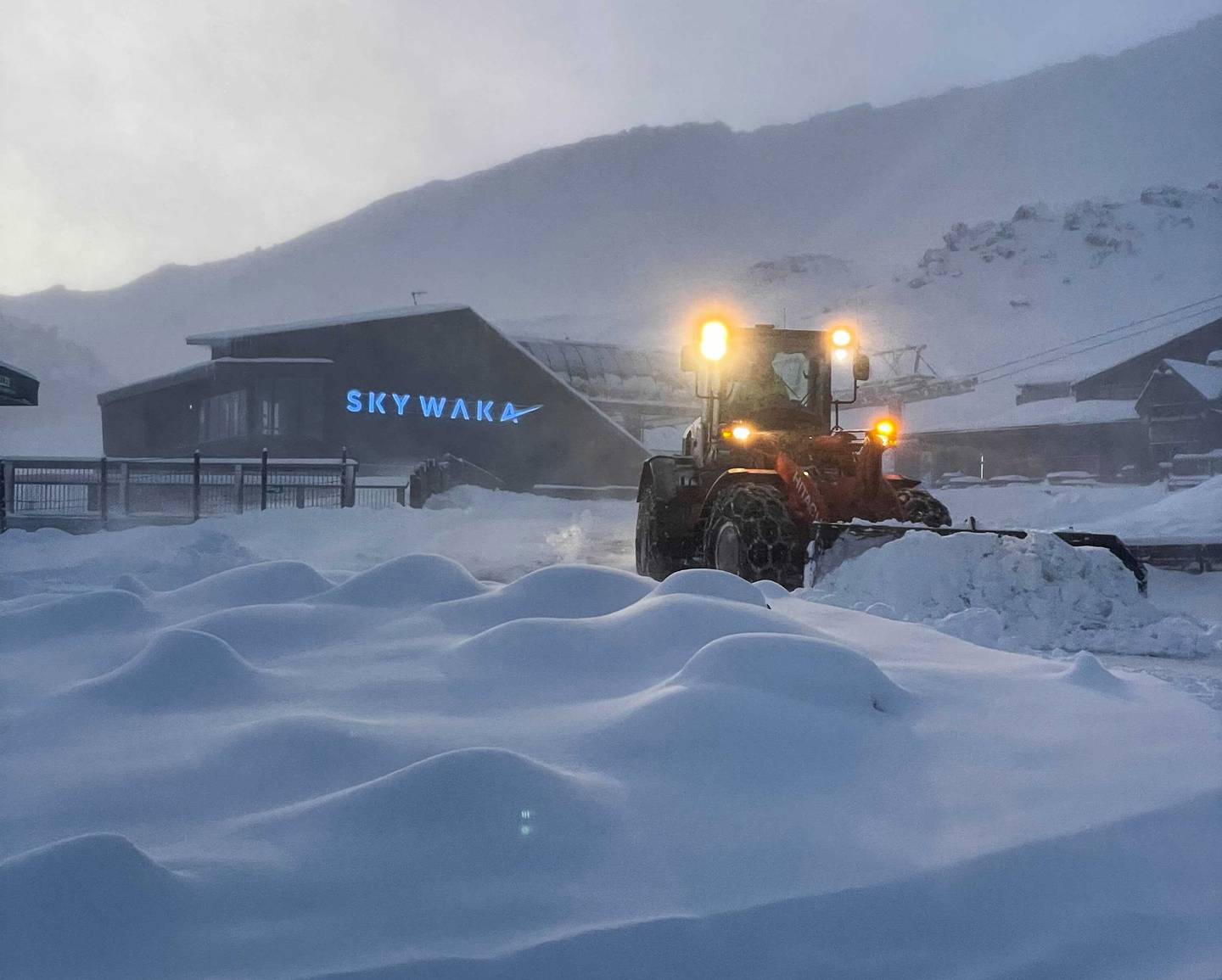 The snow has been so good that Tūroa is currently recording the deepest base in the world according to Snow-forecast.com, a website dedicated to all things skiing and boarding around the planet.
A snow-forecast Facebook post said: "@mtruapehu in New Zealand reports the world's current deepest base at 255cm (102″), with their groomer's snow satellite data reporting snow pockets as deep as 8 metres (26 feet)."
The Mt Ruapehu Facebook site reported tracking snow depth across the whole ski area using a GPS system attached to snow groomers to map locations and snow depths. "The deepest pocket found so far is 8m up in the second waterfall," it said last Thursday.
"The upper mountain snow base is currently measuring in at 255cm! The team is planning to run top-to-bottom skiing and riding once extensive avalanche work can be completed. This will give you access to some of the best snow we have seen at Tūroa for years."
With a little more snow forecast for the beginning of this week, and the prospect of plenty more of the white stuff before the season's end, it seems the reports of the Ruapehu ski fields' demise have been greatly exaggerated.
This article was republished courtesy of NZME